based in Berlin, develops innovative client-server solutions for the secure Internet connection of computer workstations based on TightGate technology.
In addition, we provide a comprehensive service portfolio for IT security and corporate data protection for professional users.
Secure Internet connection of computer workstations in public authorities, administrative institutions and industrial companies by means of Remote-Controlled Browser Systems (ReCoBS) is our core business. These systems are upstream of internal networks and effectively prevent attacks and unwanted data leakage due to security gaps in locally installed web browsers.
The strongly hardened server systems we have developed allow Internet use at the workplace even in vulnerable or critical environments. The main product TightGate-Pro has been successfully certified according to the protection profile (PP) 0040 "ReCoBS" of the Federal Office for Information Security (BSI).
In many cases, legal requirements force professional users to take comprehensive measures to comply with legal data protection regulations. The range of services offered by m-privacy GmbH goes beyond pure consulting on data protection aspects:
We fundamentally analyse operational situations, train employees with regard to data protection-compliant procedures and sustainably improve internal processes. Last but not least, we provide external data protection officers as an alternative to internal staff positions.
Learn more about our data protection services >
Our comprehensive services in the field of IT security management are used in particular by operators of infrastructures used by public authorities or commercially.
Learn more about website security analysis >
Learn more about ISO27001 certifications >
People - We introduce ourselves.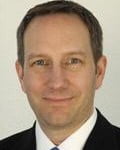 Roman Maczkowsky is a former employee of the Independent Centre for Data Protection Schleswig-Holstein (ULD) and the Berlin Commissioner for Data Protection and Freedom of Information. He is a certified team leader for ISO 27001 audits native and based on IT-Grundschutz. Furthermore, he is a BSI-certified IS auditor and IS consultant as well as a lecturer at the Ulmer Akademie für Datenschutz und IT-Sicherheit (Ulm Academy for Data Protection and IT Security) in the training of data protection officers and IT security officers.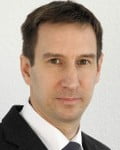 Holger Maczkowsky graduated in business administration from the Humboldt University in Berlin and subsequently worked in the management consultancy van Wieringen + Boehm GmbH and as managing director of ProOffice Software Entwicklungs- und Vertriebs GmbH.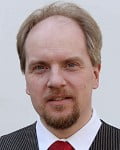 Dr. Amon Ott studied computer science with a focus on IT security and data protection at the University of Hamburg. He is the author of the RSBAC security system and received his doctorate in 2007 from the Department of Computer Science at the University of Hamburg on the RSBAC security system and the security models it contains.