TightGate-Mobile - Security for notebooks
Industrial companies in all sectors, as well as public authorities and financial institutions use TightGate-Pro as their secure web browser. But how can notebooks and home office workstations be effectively protected against attacks via the browser if no high-performance company network is available?
Thanks to TightGate-Mobile, this is no longer a problem: solid IT security for notebooks and home office workstations.
Security in mobile environments
Mobile Internet access via LTE or WLAN is standard in many places today. But the danger of attacks from the Internet via the web browser is very present, especially on notebooks. Dedicated systems based on the principle of a remote-controlled web browser offer protection here. However, these are hardly useful when the bandwidth is low. TightGate-Mobile is the solution: an optimised TightGate-Pro is run encapsulated in a virtual machine, so that the browser is effectively contained and the system only displays the browser on the screen, not the malicious code!
Security on the move and in the office
TightGate-Mobile for mobile computers works preventively against attacks via the web browser. The system is implemented as a virtual machine and offers good basic security. Like TightGate-Pro, TightGate-Mobile has maximum intrinsic protection due to comprehensive hardening of the server operating system and fine-grained access control using RSBAC. RSBAC stands for Rule Set Based Access Control and represents one of the most sophisticated authorisation management frameworks currently implementable in the system core.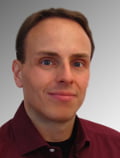 You can test TightGate-Mobile without obligation. Of course, it is also possible for us to demonstrate and install the product for you. To request a trial or for further information, please contact us!