Simple, secure & certified
Safe surfing on the Internet
Safe surfing on the Internet is becoming increasingly difficult, as cyber criminals have long specialised in attacking computer networks more or less specifically via the web browser.
Traditional protection measures hardly protect against attacks any more, as attackers often exploit security gaps in web browsers. But it doesn't have to come to the point of compromising individual workstations or even entire networks. Use TightGate-Pro, a strong security component, and you will be surfing the Internet safely again. You can find out all about TightGate-Pro in the video series "Distance creates security".
TightGate-Pro! ... and how it protects
TightGate-Pro is a ReCoB system. ReCoBS stands for Remote-Controlled Browser System, literally translated "remote-controlled web browser". TightGate-Pro physically separates the web browser execution environment from the workstation. The system thus shields the internal network from the Internet and reliably and preventively prevents attacks via the web browser. TightGate-Pro is the strongest dedicated ReCoBS, because only physical outsourcing on a hardened system permanently withstands attacks. Local virtualisations, sandboxing systems or micro-virtualisations do not offer effective protection. TightGate-Pro is used in public authorities, financial institutions, industrial companies and critical infrastructures – in short, everywhere where "safe surfing on the Internet" is indispensable at the workplace and internal infrastructures must be reliably protected. TightGate-Pro is BSI-certified according to EAL3+.
For further reading: The TightGate protection concept >
With TightGate-Pro, the Firefox and Chrome browsers are made available to users in the TightGate-Pro secure environment. The browser can be controlled like a local browser with mouse and keyboard. The display of the screen output as well as the sound output take place on the monitor or loudspeaker of the workstation computer. At the same time, the virtual browser can be controlled remotely from the workstation via mouse and keyboard. The "look & feel" with TightGate-Pro makes no difference to a local browser, but security in the network gets a big boost.
Read more: How TightGate-Pro works >

Video series on TightGate-Pro
1. Attack from the Internet (in German)
Most attacks from the internet on workstations occur via the web browser. However, common filtering systems only look for known attack patterns and new or targeted attacks usually get past these security systems undetected. In the first part of our video series, you will learn where the immanent problems of all common web browsers lie and why classic security systems are not sufficient.
2. Danger averted with TightGate-Pro (in German)
TightGate-Pro is the secure web browser for public authorities and companies. It runs on hardened servers outside the internal network. This is crucial because the physical separation of the internal corporate network from the open internet is the only truly secure method of keeping attackers and malicious code out.
3. The TightGate protection concept (in German)
With the TightGate protection concept, m-privacy GmbH describes a solution approach for making a company's data traffic secure and functional. A local browser is used for trustworthy remote sites, and TightGate-Pro is used for websites outside the protected area.
TightGate-Pro (CC) Ver. 1.4 is the variant of TightGate-Pro designed for use in particularly sensitive environments. TightGate-Pro (CC) has been certified by the German Federal Office for Information Security (BSI-DSZ-CC-0589) according to Common Criteria EAL 3+. This gives you maximum protection and allows you to surf the Internet safely.
Read the press release >

EU General Data Protection Regulation (EU-DSGVO)
TightGate-Pro fully complies with the EU-DSGVO. The system offers comprehensive data protection through technology (Privacy by Design) and always works with data protection-friendly default settings (Privacy by Default). TightGate-Pro thus stands for legal certainty in data protection – today and in the future.
Fragen zu "Sicher surfen im Internet"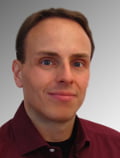 Do you also want to surf the Internet safely?
Simply test TightGate-Pro without obligation or let us present TightGate-Pro to you free of charge in a webinar. For information, a trial or a product demonstration, please contact us!