TightGate-Mobile
Safe mobile surfing.
TightGate-Mobile - Security for notebooks and Mobile Workplaces!
Industrieunternehmen aller Branchen, sowie Behörden und Finanzinstitute nutzen TightGate-Pro als ihren sicheren Webbrowser. Doch wie lassen sich Notebooks und Homeoffice-Arbeitsplätze effektiv vor Angriffen über den Browser schützen, wenn kein leistungsstarkes Firmennetzwerk zur Verfügung steht?
Thanks to TightGate-Mobile ist das ab sofort kein Problem mehr: Solide IT-Sicherheit für Notebooks und Homeoffice-Arbeitsplätze.
TightGate-Mobile
Security in mobile environments
Mobile Internet access via LTE or Wi-Fi is standard in many places today. But the risk of attacks from the Internet via the web browser is particularly present on notebooks. The use of dedicated systems based on the principle of remote-controlled web browsers. Diese sind aber bei geringer Bandbreite kaum sinnvoll zu verwenden. TightGate-Mobile ist die Lösung: Ein optimierter TightGate-Pro wird hierfür gekapselt in einer virtuellen Maschine ausgeführt, damit wird der Browser effektiv eingehegt und das System bringt nur die Anzeige des Browsers auf den Bildschirm, nicht den Schadcode zur Ausführung!
Safety on the move and in the office
TightGate-Mobile for mobile computers effectively prevents attacks via the web browser. The system is implemented as a virtual machine and provides good basic security. Like TightGate-Pro, TightGate-Mobile has maximum self-protection due to extensive hardening of the server's operating system and granular access control via RSBAC. RSBAC stands for Rule Set Based Access Control and represents one of the most advanced authorization management frameworks currently deployable in the kernel.
TightGate-Mobile
Selection of features
Basic security on mobile computers without VPN enforcement
Regular web browser - no training required
Secure file transfer with MIME type filter + virus scanner
Full multimedia support
Security in places with public Internet access, e.g., Wi-Fi hotspots
Available for all major platforms (Windows, Linux and OS X)
Copy & Paste aus dem Browser ohne Schadcodegefahr
Print from any locally installed printer
Regular feature and security updates

Your contact person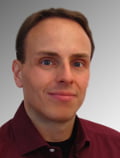 Lars Lehmann
Head of Sales
Phone: (+49 30 243423-35)
Email: l.lehmann@m-privacy.de
Request a trial!
You can test TightGate-Mobile without any obligation. Of course, it is also possible for us to show you the product and install it. To request a test or to get further information, please contact us!
Downloads & Links
Flyer (PDF) >
Online-Dokumentation (Link) >
Zentrale TightGate-Verwaltung (ZenTiV) >