Website security analysis
Secure presence on the WWW
Identifying risks, closing gaps
Worldwide, 2.5 billion users access almost 700 million websites. Whether information platform, e-shop or service portal: With a professional website security analysis of your Internet presence, you will turn your website into a valuable asset for customers, prospective customers, partners and not least your company or your organization.
Internet presence under fire
Web servers are among the most frequently attacked systems on the Internet. No wonder: Complex configurations and feature-rich web applications make them susceptible to security vulnerabilities. In addition, web servers are online day and night. Criminals with different motivations have plenty of time to discover even the slightest flaws. The range of impending risks extends from "defacement" (redirection to an external presence) via the leakage of confidential data to the distribution of malicious code in your name.
However, detected security gaps can be eliminated systematically so they can no longer be exploited by attacks. Website security analyses are therefore a long-term investment.
Website security analysis
How we secure your web presence
Systematic review of the website according to WASC Threat Classification (Web Application Security Consortium's list of threats to web applications)
Inclusion of all relevant threats regardless of distribution or frequency
Black-box tests (penetration tests) and white-box tests (consideration of function and implementation)
Efficient approach through tool-based procedures in combination with manual testing technology
Individual analysis reports, presentation by experts upon request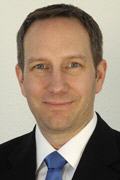 Short Vita Roman Maczkowsky
Roman Maczkowsky is a certified team leader for audits according to ISO 27001 natively as well as on the basis of IT-Grundschutz, also according to the Energy Industry Act (EnWG) for energy providers and operators of critical infrastructures. He is a proven specialist in corporate data protection and worked, among other places, at the Schleswig-Holstein Independent Center for Privacy Protection (ULD) and for the Berlin Commissioner for Data Protection and Freedom of Information. Roman Maczkowsky is a BSI-licensed IS auditor and IS consultant and works as an instructor in the training of data protection and IT security officers.
We will first examine your Internet presence to get a general idea. If there are no significant concerns, you can withdraw from your analysis order without any further obligation.